Adaptive Conductance Advanced Car Battery Tester & Analysis Tool (IOS & Android App)
Battery and electrical system analysis tool that uses Adaptive Conductance, an advanced battery analysis method to produce a more accurate examination of the battery's cold-cranking ability and reserve capacity, vital to determining a battery's true health. 
Description
Videos
Specifications
Accessories
Downloads
Comparison
Description
The BT506 enables technicians to view the health status of a vehicle's battery and electrical system. Download the free and easy-to-use mobile app, available for iOS and Android devices, to use with the BT506 to perform testing and display test results.
Features:
Support in-vehicle and out-of-vehicle testing of passenger vehicle batteries
Test 6- and 12-volt batteries: 100 – 2000 CCA
Test 12- and 24- cranking/charging systems
Test Flooded, AGM, AGM Spiral, EFB and GEL batteries
Compatible with CCA, CA, SAE, EN, IEC, DIN, JIS and MCA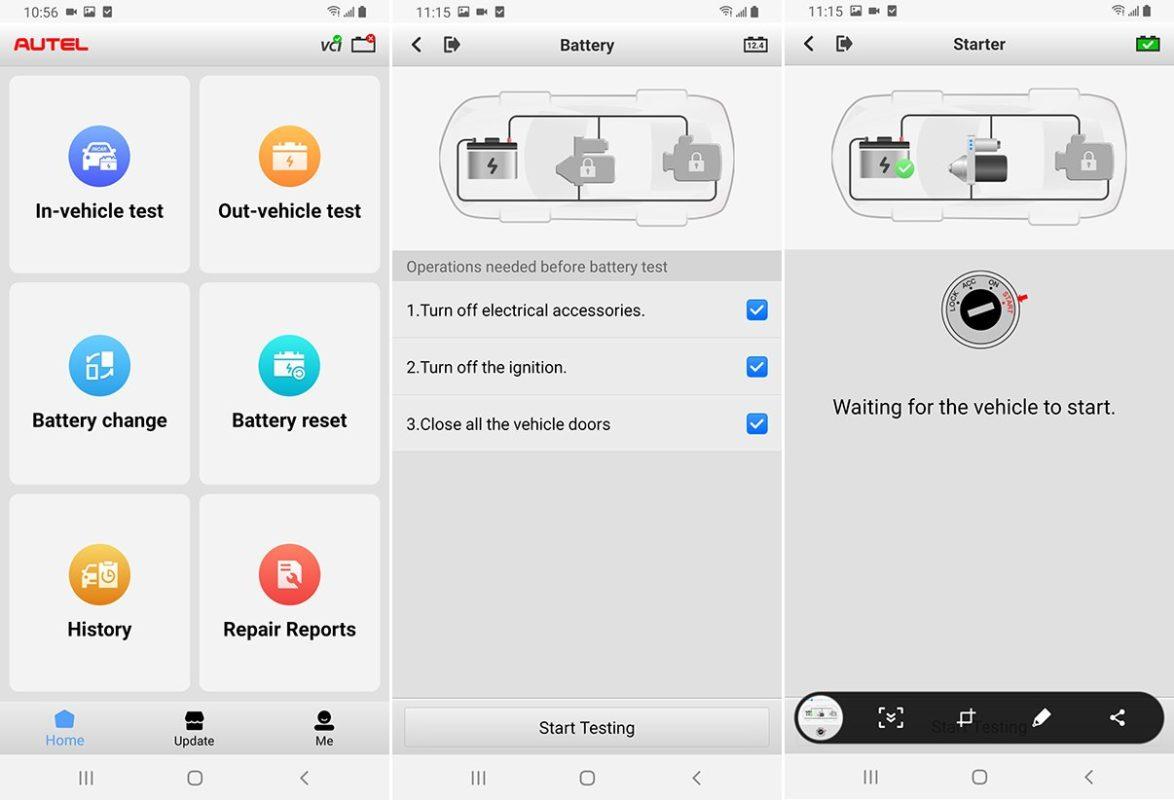 Videos
Specifications
Accessories
Downloads
Comparison