Adaptive Conductance Battery Tester / Health Registration
The BT508 is powerful yet, lightweight battery and electrical system tester that uses Adaptive Conductance, an advanced battery analysis method, to produce a more accurate examination of the battery's cold-cranking ability and reserve capacity, vital to determining a battery's true health. 
Description
Videos
Specifications
Accessories
Downloads
Comparison
Description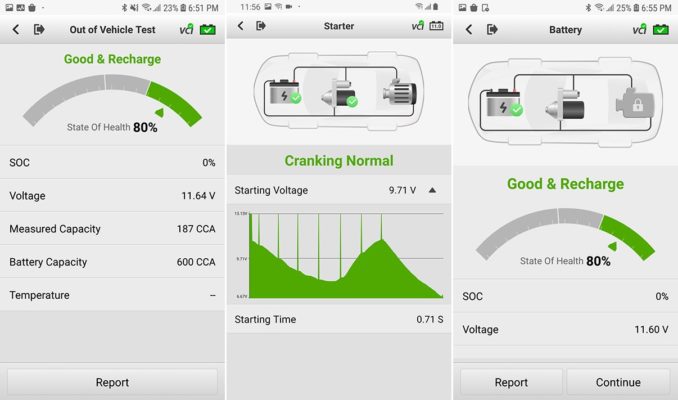 Features:
Support in-vehicle and out-of-vehicle testing of passenger vehicle batteries
Test 6- and 12-volt batteries: 100 – 2000 CCA
Test 12- and 24- cranking/charging systems
Test Flooded, AGM, AGM Spiral, EFB and GEL batteries
Compatible with CCA, CA, SAE, EN, IEC, DIN, JIS and MCA
One-touch battery registration
Illustration instruction guides for battery positioning and testing
Read and erase codes of all available systems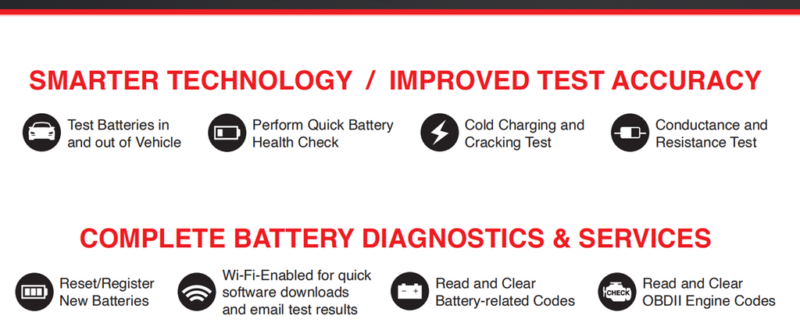 Why Choose Autel MaxiBAS BT508?
1. Fast Test: Deliver test results in seconds, ideal for busy shops;
2. Safe Connection: Safety clamps with reverse polarity protection;
3. Future Technologies: Support future battery and vehicle types via software updates;
4. Easy Share: Print out or email reports, easy to share with customers
5. Auto-Save: Saves test reports automatically for later view;
6. Wi-Fi Enabled: Wi-Fi connectivity to email test reports and update software.
Videos
Specifications
Accessories
Downloads
Comparison