Features
• Powertrain System- Read / Test / Clear trouble codes all modules
• Body System – Read / Test / Clear trouble codes all modules
• Chassis System- Read / Test / Clear trouble codes all modules
• Info & Communicatio- Read / Test / Clear trouble codes all modules
• Auto VIN Detection
• Auto Scan all major systems
• Live Data to test individual systems
• Communicate with door modules, body controllers, electronic modules
• Support all OBDII protocols and 10 test modes including Freeze Frame, Enhanced Mode 6, Vehicle Info, I/M Readiness, On-Board Monitor and Component Tests
• Graph, record and playback freeze frame data
Service Functions
The MaxiDiag MX808 Pro provides the following functions for most modern vehicles:
Oil Reset Service
EPB Service (Electronic Parking Brake)
BMS (Battery Management System)
SAS Service (Steering Angle Sensor)
DPF Service (Diesel Particulate Filter)
TPMS Service (Tire Pressure Monitor System)
IMMO Service (Immobilizer)
Brake Bleed
Injector
Throttle
WIN DR ROOF
Seats
Updates
As an exclusive dealer for Autel in South Africa, they have given us a great software package just for SA.
Normally, Autel provide 1 year free updates to all their dealers in other countries, but for us on this unit, all our customers will get 2 YEAR free updates!
Please be aware of this, as if you buy this machine from anywhere else, you will almost definitely be paying for updates.
Vehicle Coverage and Function?
This unit will cover nearly all manufactures in the South African market.
For detailed info, please see click here
Select the tool, such as, Mx808 Pro, and click the search button.
The MX808 has similar diagnostic software to the MD808 Pro, but more services functions.
The MX808 is a tablet, so it is easy to update (simply log onto wifi and update, MD808 you need to remove memory card and use with laptop).
The MX808 has a shop manager to view full history of all your scans with an easy option to email or print to the client. The MD808 pro, does not have this.
The difference between the MX808 and the DS808, is that the MX808 does not have coding / special functions. So if you all you want is to read and clear fault codes with service functions, this is your unit!
To see the differences between all the Autel car diagnostic machines:
Autel MX808 Main Screen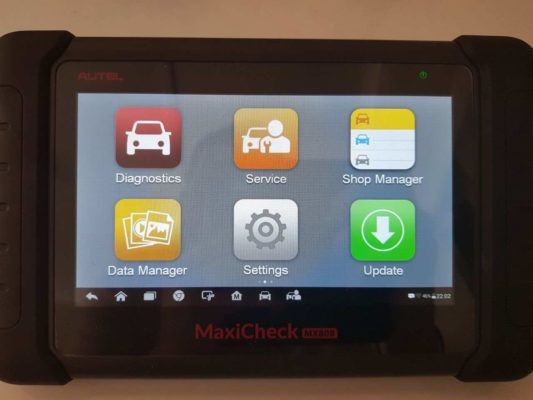 Autel MX808 Diagnostic Menu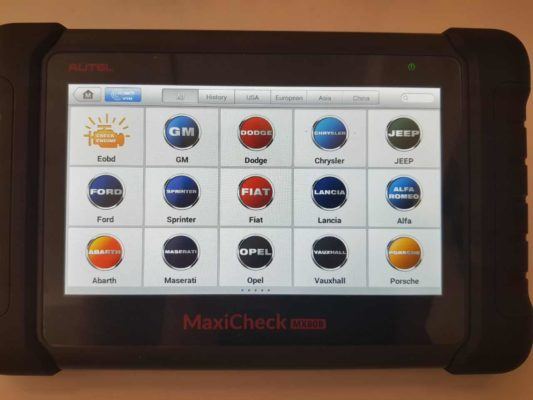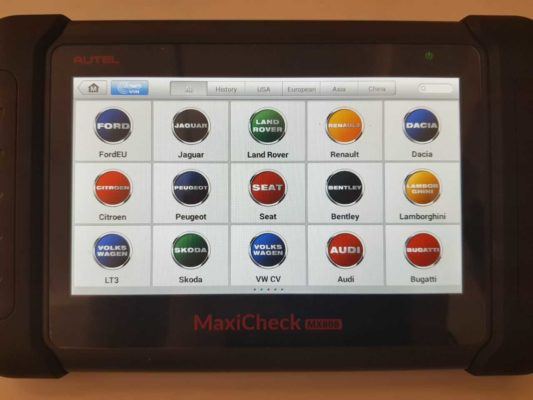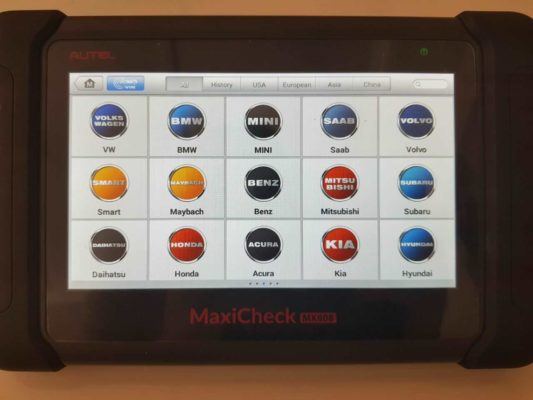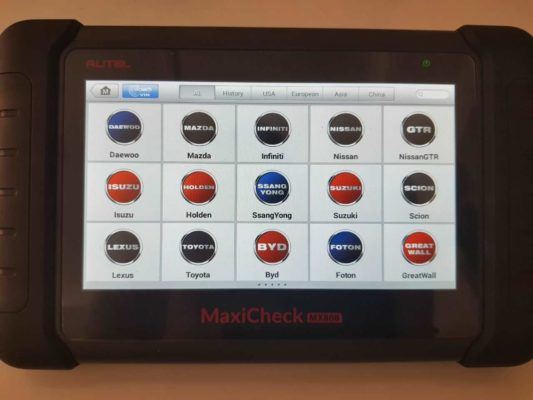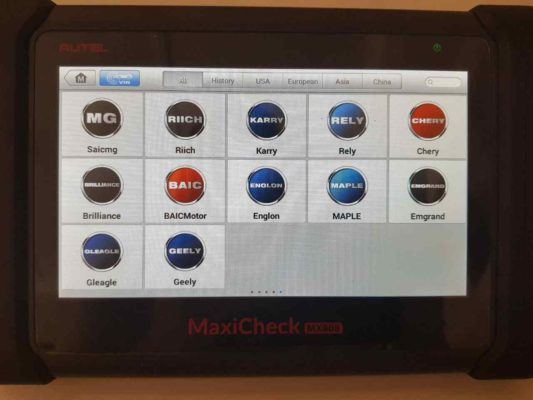 Autel MX808 Service Functions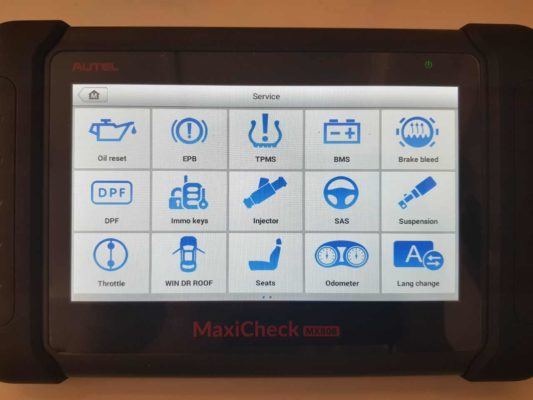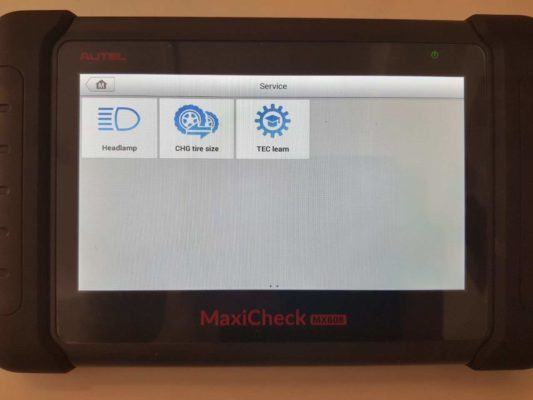 Video Review