Features
Extraordinarily powerful Samsung Exynos Hexa-core processor
8.0" 1024×768 LED-backlit glossy Multi-Touch capacitive display with IPS technology for ultra-mobility
Internal reliable 32GB SSD for better performance
Built-in 8-megapixel rear camera with autofocus and flashlight
802.11b/g/n Wi-Fi to access your favourite web resources
Unique ergonomic design with rubberized outer protection and a rugged internal housing
Built-in rechargeable lithium-polymer battery for up to 14 hours of continuous operation
USB, audio and auxiliary ports make it easy to connect accessories
Open source Android Operating System for fast boot-up and multitasking
Easy and intuitive navigation makes finding what you need simple and fast
The most extensive complete system coverage for more than 80 US, Asian and European makes and models
Exceptional OE-Level functionality from comprehensive OBDII diagnostics & services to advanced ECU coding
Complete capabilities for codes, live data, active test, ECU information, adaptation, matching, coding etc.
Smart AutoVIN technology for identifying vehicle easily
Automatic system and software updates with real-time push message notifications via the internet
Instant remote control tech support anytime, anywhere
Cloud-based MaxiFix online community provides a vast database of diagnostic and repair tips and proven filed fixes
Interactive Data Logging sessions enable direct contact with Autel Technical Support for first-hand troubleshooting of diagnostic bugs and errors
One-stop multitasking designed for ideal management of workshop operations to keep all data files, customer info, and vehicle records well organized
Enhanced wireless BT connectivity between the display tablet and VCI device allows greater mobility and ease at work
Convenient data management system for managing internal program applications and reviewing data
Service Functions
The MS906BT provides the following functions for most modern vehicles:
Oil Reset Service
EPB Service (Electronic Parking Brake)
BMS (Battery Management System)
SAS Service (Steering Angle Sensor)
DPF Service (Diesel Particulate Filter)
TPMS Service (Tire Pressure Monitor System)
IMMO Service (Immobilizer)
Brake Bleed
Injector
Throttle
WIN DR ROOF
Seats
Updates
As an exclusive dealer for Autel in South Africa, they have given us a great software package just for SA.
Normally, Autel provides 1 year free updates to all their dealers in other countries, but for us on this unit, all our customers will get 2 free updates!
Thereafter, updates are optional, R9000 for a year licence (get all the latest software).
Please be aware of this, as if you buy this machine from anywhere else, you will almost definitely be paying for updates from year 2.
Vehicle Coverage and Function?
This unit will cover nearly all manufactures in the South African market.
For detailed info, please see click here
Select the tool, such as "MS906 BT", and click the search button.
The main difference between the MS906BT and the DS808 (R16500exVAT)
MS906BT communicates with the car via Bluetooth communication (DS808 is hardline)
MS906BT comes with a full kit of OBDI cables for the older models
MS906BT gets software updates (specifically coding updates) earlier then DS808.
The software of the DS808 and MS906BT is very similar. So the DS808 is a great value for money option, but if you want all the bells and whistles, the Autel MS906BT is the way to go.
The main difference between the MS906BT and the MS908P (R42000exVAT)
The Autel MS908P can perform flashing/reprogramming – newer vehicles have more onboard computers (ECM & TCM) that are programmed with thousands of parameters (control spark, fuel, idle etc).

Updating this software normally requires the car to be sent to dealers
Replacing new parts or changing existing parameters on many of the new vehicles requires flash reprogramming
Autel provides their own server for BMW & BENZ software (free as long as you are active on updates). All other OEM flashing software can be purchased separately and used with the MS908P VCI device.
To see the differences between all the Autel car diagnostic machines:
Video Review
Autel MS906BT Main Screen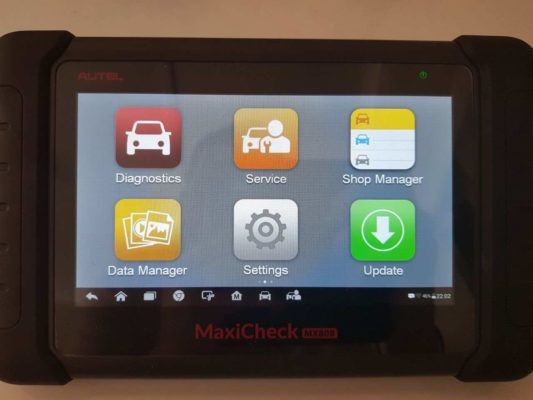 Autel MS906BT Diagnostic Menu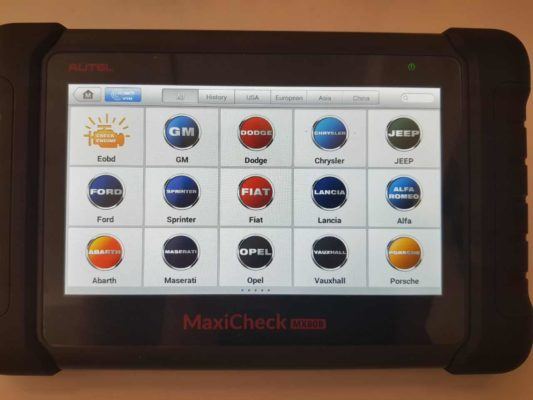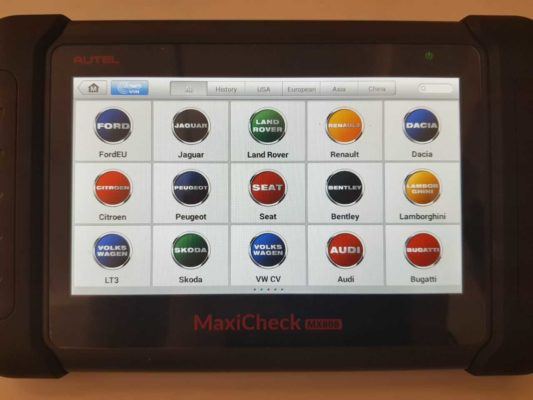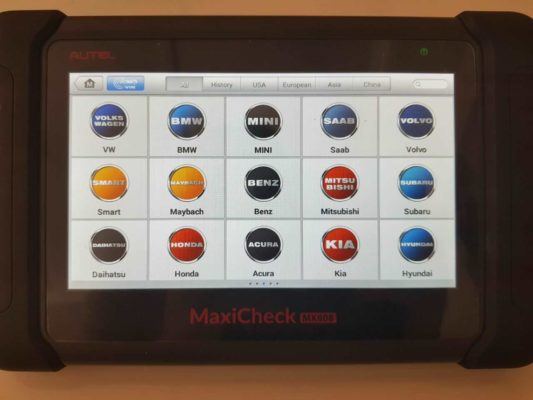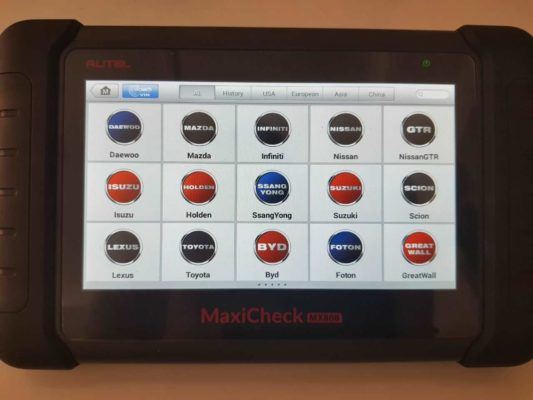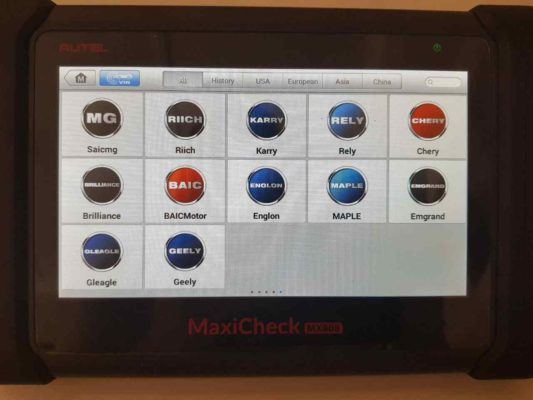 Autel MS906BT Service Functions